CHRISTIAN EDUCATION
"Children need strength to lean on, a shoulder to cry on, and an example to learn from."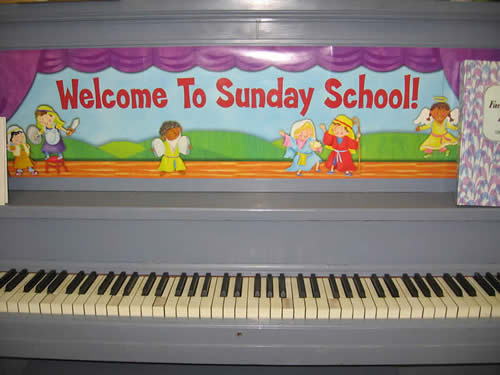 Children are invited to join us for Sunday School every Sunday (September through June) upstairs above the Fellowship Hall. With small class sizes, your children will get the special attention they deserve! Sunday School begins at 9:45 am.

The adult Sunday School Class meets at 9:45 am in the Fellowship Hall.



Children of all ages are invited to attend each Sunday's Worship Services at 11:00 am. One of the features of the Worship Service is a Children's Sermon for children up to Grade 4. After the singing of Praise Hymns the children leave the sanctuary for Junior Church. For children who do not want to participate in Junior Church, there are Activity Bags at the rear of the sanctuary that may be used during the Worship Service.